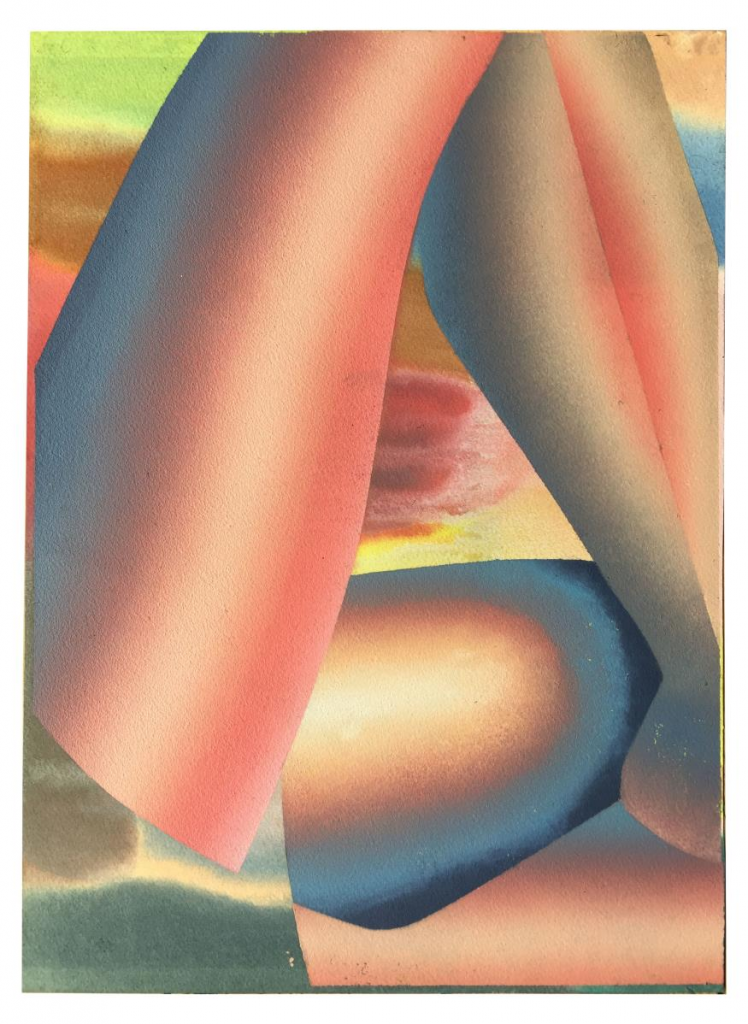 Hadassah Emmerich (b. 1974, Heerlen, NL) is a visual artist who lives and works in Brussels.
She received her BFA in 1997 from the Academy of Fine Art, Maastricht, became a laureate of HISK Flanders in 2000 and obtained an MA in Fine Art from Goldsmiths College, University of London, in 2005.
In 2007 and 2012 she was selected for residencies at Künstlerhaus Bethanien, Berlin, and in 2014 she was artist-in-residence at the Instituto Buena Bista, Curaçao.
In her paintings, work on paper and painterly installations Hadassah Emmerich interweaves varied themes such as identity and the body, representations of the exotic and the dialogue between abstraction and figuration.
Emmerich selects material from a variety of sources including vintage photography books, texts, advertising and art historical reference books, which are fused together through a process of photomontage which is then transferred onto the canvas using a combination of painting and printing.
Negotiating a universe where tropical colors merge seemingly effortless with cold grey tones, where graphic silhouettes inhabit ephemeral spaces and where references to modernist painting are incorporated into urban space, Emmerich creates a narrative rooted in magic-realism, in which 'multiculturalism' is investigated in a painterly sense.
Displaying monumental and immersive qualities, the viewer is confronted with a visceral immediacy, urging to engage conceptually as well as physically. In continuing
the legacy of female 'pop' artists such as Evelyn Axell or Angela García, Emmerich pursues a practice that combines a bold yet sensual visual language with an investigation into the undercurrent of visual culture.
http://www.hadassahemmerich.com/
---